Cove
Establishment, food and cafe at Gilruth Avenue, Skycity Darwin, The Gardens, NT 0820, Australia. Here you will find detailed information about Cove: address, phone, fax, opening hours, customer reviews, photos, directions and more.
Opening hours
Sunday
12:00pm — 02:30pm
06:00pm — 10:00pm

Monday
06:00pm — 10:00pm

Tuesday
06:00pm — 10:00pm

Wednesday
06:00pm — 10:00pm

Thursday
06:00pm — 10:00pm

Friday
12:00pm — 02:30pm
06:00pm — 10:00pm

Saturday
12:00pm — 02:30pm
06:00pm — 10:00pm

Rating
5 /5
Based on 2 reviews
Photos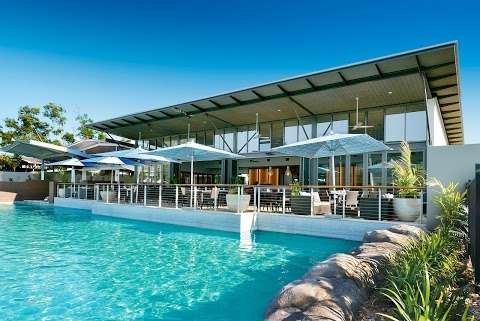 Reviews of Cove
Patrick Charlton-O'Shea Added February 02, 2018

★ ★ ★ ★ ★

Ok. It's expensive. But it's SO worth it. Great food, great service and a beautiful setting. I'll definitely be returning.

Lena Raffa Added September 05, 2017

★ ★ ★ ★ ★

This place was amazing. Long story short 2 year's ago my friend & I had dinner here & ordered the seafood platter for 2. It was & still is the worst experience of our life. Seriously the lobster was so over cooked & the mornay sauce was set like tar & couldn't be dislodged from the shell. With out going on you get the general picture. We could eat it complained so intensely that in the end we only paid for our wine. Luckily we took photos of the meal & trying to eat the seafood plater. Fast forward 2 years & im back in Darwin.staying at the skycity i tried the restaurant again on the recommendation of a local friend. I joined her for dinner & was so amazed by the mixed grill & the service. All in all it was a fabulous dinning experience. I shared my past experience with the staff & the management. They were truly happy to here it & grateful for the feed back. Two years later we got a complementary desert. Delish! These guys know their stuff so confident are they that they don't have steak knives with the mix grill you can cut the steak with butter knife. No more needs to be said from me. This restaurant has done a 360 turn around. 10 out of 10 from me
Questions & Answers
1. What is the phone number for Cove
The phone number for Cove is +61 8 8943 8940.
2. Where is Cove located?
Cove is located at Gilruth Avenue, Skycity Darwin The Gardens, NT 0820.
3. Is there a primary contact for Cove
You can contact Cove by phone using number +61 8 8943 8940.
4. What is the web address (URL) for Cove
The website for Cove is skycitydarwin.com.au.
Share this page
Additional actions
Today's weather in The Gardens NT
13:00
20 ℃ 1013 hPa 39 % 5 m/s 16:00
23 ℃ 1011 hPa 32 % 1 m/s 19:00
23 ℃ 1011 hPa 41 % 3 m/s 22:00
21 ℃ 1013 hPa 50 % 3 m/s
Tomorrow's weather in The Gardens NT
01:00
19 ℃ 1013 hPa 37 % 5 m/s 04:00
17 ℃ 1013 hPa 40 % 6 m/s 07:00
17 ℃ 1014 hPa 45 % 7 m/s 10:00
19 ℃ 1016 hPa 45 % 7 m/s 13:00
24 ℃ 1014 hPa 32 % 4 m/s 16:00
26 ℃ 1011 hPa 31 % 2 m/s 19:00
22 ℃ 1012 hPa 51 % 3 m/s 22:00
21 ℃ 1014 hPa 56 % 3 m/s